Pool Cue Butt
The Butt of a pool cue, besides being where the art form of cues-manship is found, is still critical to a fine playing cue.
Balance, vibration-damping, feel, weight are all factors and what makes the difference between a fine tool-of-the-trade and a mass produced "Wall-a-Bushka" house cue.
Plain or Exotic
From precious metals, beautiful stones and complex inlays, the sky is the limit.

Your cue can range from simple elegance to 100s of inlays. Whatever suits your fancy.

Jerry will make sure it plays well, besides looking great!

The Butt of the cue is both a critical component to good play and the location for customization of the cue to your desired look and feel.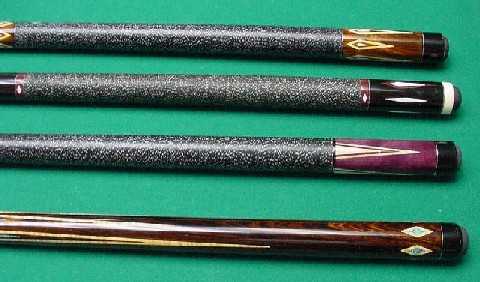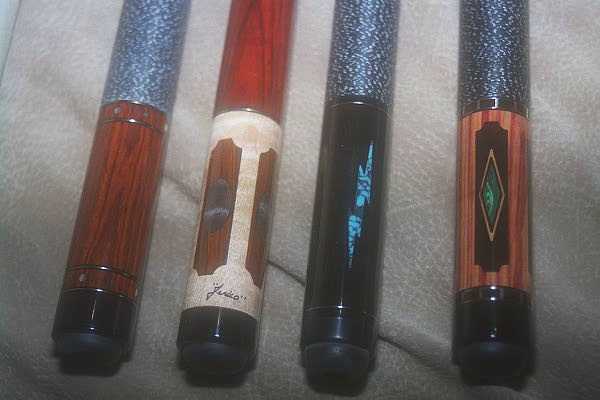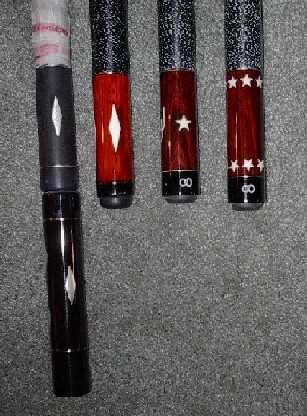 The one on the left is awaiting the customer's selection of wrap.