CNC Lathe
An expensive device that can cut any design or pattern you can program it to do.
Jerry sometimes complains that some days he is more of a computer operator than cue maker!
Spray booth
A room fill with noxious fumes, masks, highly flammable fluids, spray guns and slivers of wood destined to become pool cues.

One novice cue maker put together a spray booth at his house and actually painted it before he started to use it! Homer Simpson would have been proud of him! D'OH!

Building cues is not a pretty business. We thought you might like a peek into the Jerico Shop to see some of the mess it takes to make a beautiful pool cue.
Yes, all of it gets used. Whenever Jerry gets a few bucks ahead, guess what? Here comes another tool for the shop! I guess he loves it.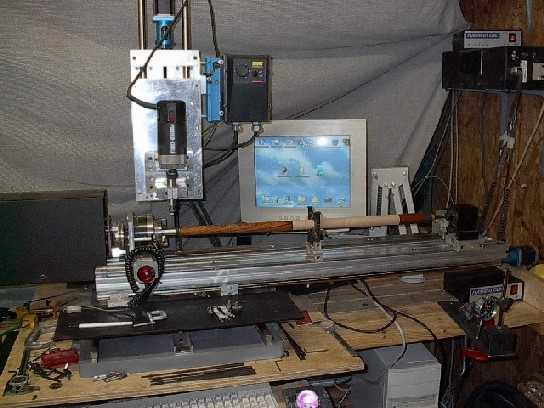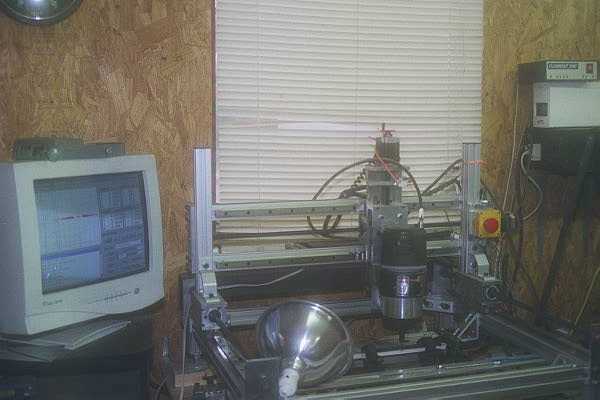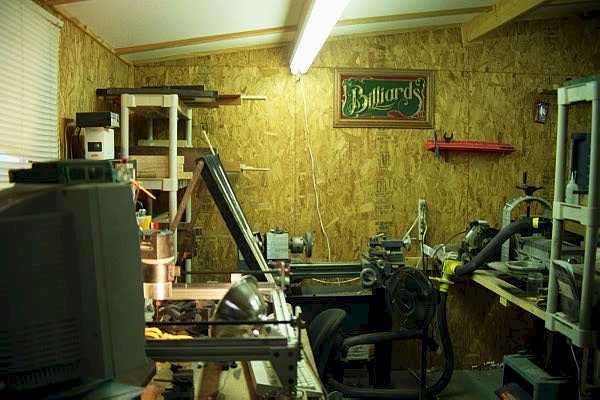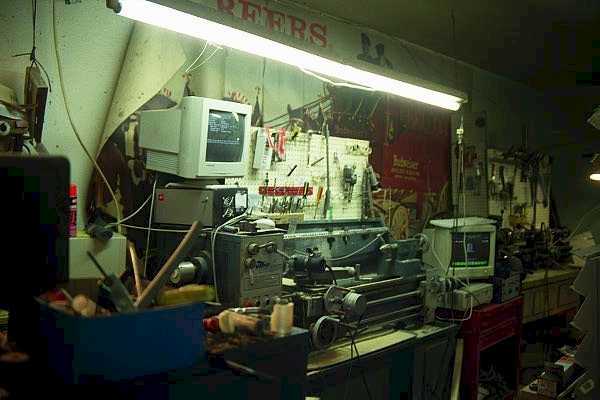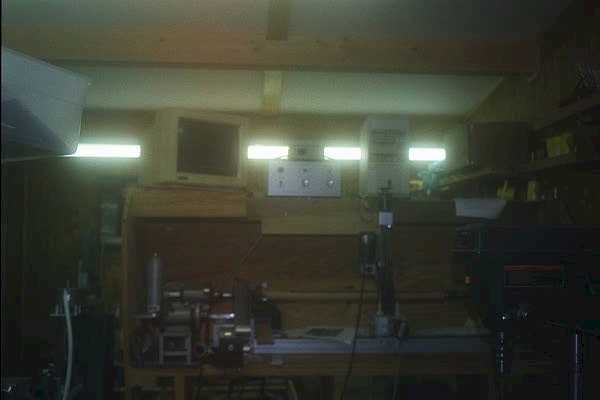 Sheesh. What a mess!