Art of Jumping
To jump or not to jump, that is the question. Whether 'tis nobler to kick and suffer the slings and arrows of a bad roll or take flight over a sea of trouble balls and by opposing them, to sink or scratch or drill a winner.
Science of Jumping
To jump .....


Ever been stuck behind the 8-Ball? Like to jump over trouble to get the job done?
Click on Jerico Cues above to see a demo of the new jump cues from Jerico Cues! (2 meg MPG file)
How about a musical version? A 3 meg WMV file. (Click here.)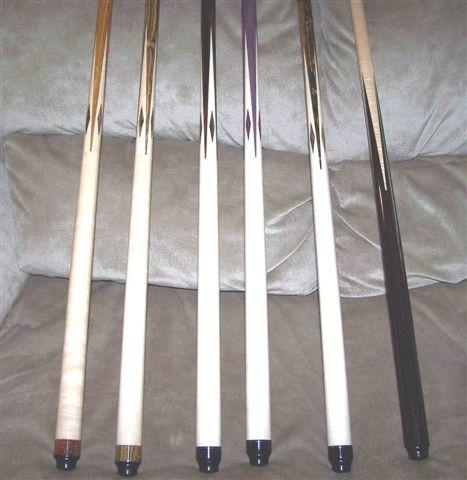 The Stargate Series - SG1
Suggested Retail: $395.